Our thoughts and prayers go out to all those affected by the terrible fires. It is devastating to see what is happening around our beautiful country. The tragic loss of property and life has been weighing heavily on all of us. While all our staff have been mercifully kept safe, I'm sure there are a number of our clients, suppliers and friends affected. Our hearts go out to you.
Not knowing how best to help, Uniplan has donated $20,000 to 'Operation Fire Relief' being run by Rapid Relief Team. RRT is a charity that is part of the Plymouth Brethren Christian Church makes a real difference in people's lives. Their funding is going directly to those that have lost their home. If you are one of those that have been tragically affected in this way please head to their website: https://www.rapidreliefteam.org/.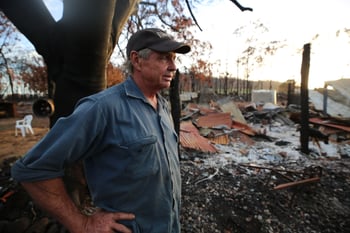 I know us 'Aussie battlers' hate putting our hands out for assistance but at desperate times like this I hope you do. You've been hit hard and the whole world is keen to help you back onto your feet.
If there is anything you think Uniplan can do to help you further, please reach out. We would be only too glad to help.