OK, I know what you mean. The transportable homes of the past haven't done any favours to the impression you have of what a modular home will look like. Many modular or transportable home builders of the past, and sadly even some today, haven't been very adventurous when it comes to architectural design. The boring low pitched roof, basic cladding and boxy shape is probably what you're imagining. It will only take you a few moments to browse the collection of designs available from Uniplan to see that a new era of architectural design in modular homes has arrived.
At Uniplan we love giving you a custom design modular home that will tick all the boxes for you. Good looking, functional, architectural design.
We do admit that there are some constraints on what can be designed into a modular home. For example the overall height we can go to is limited by the fact that the home has to be transported to your site and there are limits on the total height we are allowed – so that the home doesn't hit power lines or bridges. But this doesn't stop us coming up with a custom architectural design that looks outstanding.
That's why we have architects and designers on our team that have the skill set to come up with a custom design that set you apart from the crowd and you will be proud to call your own.
One of the tricks to get your new modular home looking amazing is to work with our design team on choosing some fantastic looking cladding options. We have a range of options to show you.
Contemporary
Striking. Bold. Modern. Architectural. All words used to describe the 'Contemporary' styling of these images. They turn any floor plan into an eye catching masterpiece of architectural design that looks as much at home in a beautiful rural setting as in a modern streetscape.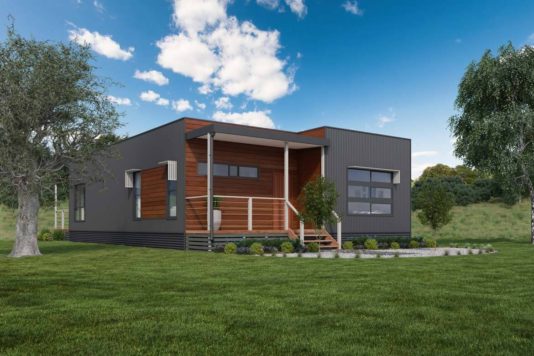 Classic
This is the styling included in all our standard prices. Its safe styling with the gable roof and weatherboard walls will give you timeless elegance and an enduring style. By choosing the 'Classic' styling you are assured of the easy clean lines that will bring charm to any site.
Coastal
The angular lines of the roof combined with large format windows are sure to bring a light and airy feel to your new home. The 'Coastal' style always looks clean and bright. Highlight windows can be added to let natural light flood into your living areas.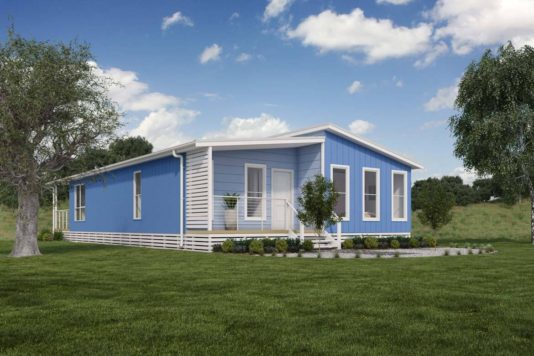 Country
The intricate styling of the 'Country' exterior exudes the beauty of our Australian heritage. With roof finials, traditional trims and beautifully framed windows the 'Country' style will be at home in the most stunning traditional settings. You can imagine a neatly planted box hedge leading up to your elegant new home.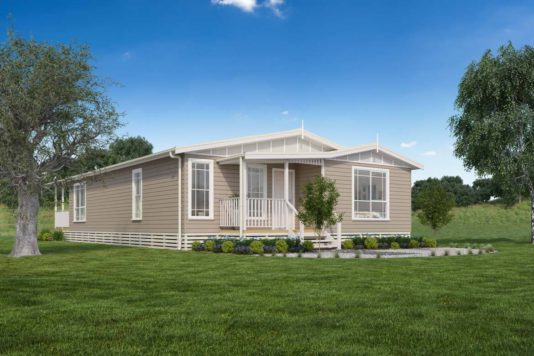 With Uniplan you can be assured that you're not just buying a typical old fashioned looking 'transportable home'. A Uniplan modular home will bring real value to your property and architectural design you can be proud of.
Reach out to the Uniplan design team today to learn how your new modular home couldn't be more removed from the 'ugly duckling' status!